BV: What is your name? Where are you from? What pronouns do you prefer?
JW: Jessica Wyman, Nampa, ID, She/Her
BV: When did you attend the United Bicycle Institute during the QBP Scholarship? And how many years did you apply before receiving the scholarship?
JW: February 2019. Third times a charm.
BV: What is one piece of advice you could give to the hopeful folks hoping to apply for this year's scholarship?

"Think about how the opportunity to learn supports your community.
The direct impact for the applicant is clear. The true value is
in how we apply our newfound or improved skills when we return home.
With an open heart, write down who you want to benefit
from what you learn and how that improves your community."
BV: What impacted you most about your experience with your classmates?
JW: The differences in shop operations. Rolling H Cycles is a traditional brick and mortar shop with sales and service. It was interesting to see the variety of shop operations and learn more about the co-op style shops. Also, to learn more about how shops are creating an inclusive culture! Bike shops have a stigma of exclusivity and pretentiousness and it was such a joy to see so many shops focused on inclusivity and diversity.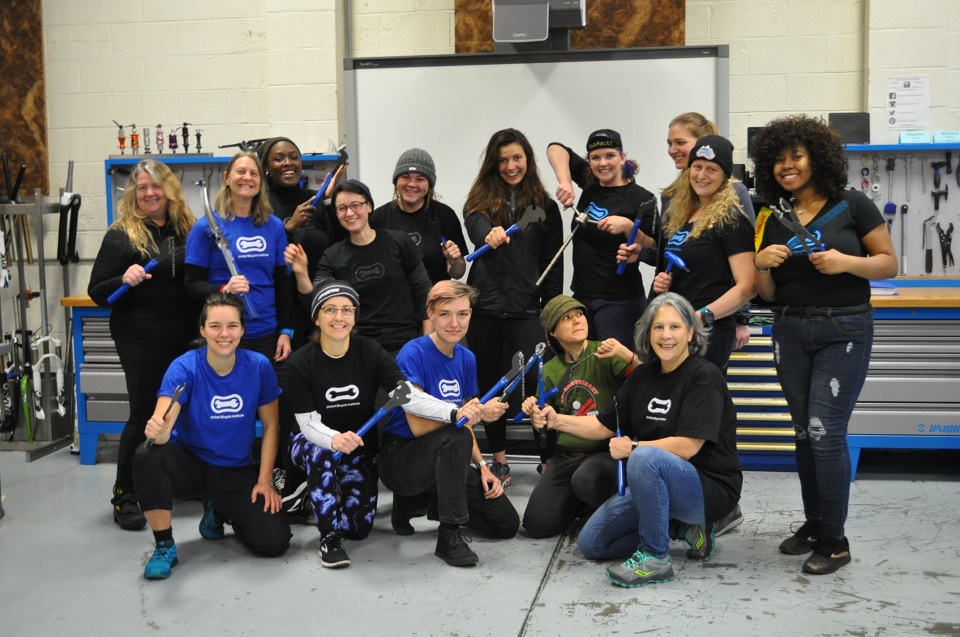 BV: What is the most helpful tip or trick that you learned during your time at UBI?
JW: How to identify the bottom bracket for ordering!
BV: What job did you have prior to the scholarship class, and did you change jobs, job titles, or responsibilities after the scholarship? Did your goals change because of this experience?
JW: Sales Manager. Shortly after attending I was promoted to General Manager of Rolling H Cycles.
My goals didn't change as a result of my experience at UBI, but my experience and learning there allowed me to have a more holistic perspective of how a bike shop functions and ways to improve communication between the sales and service departments. Most importantly, how to improve the customer's overall experience from start to finish of the process. Whether it be with service or improved education about bicycle maintenance during the sales process. It also allowed me the opportunity to provide more cross-training to sales department staff so everyone is fluid in supporting all roles at the shop.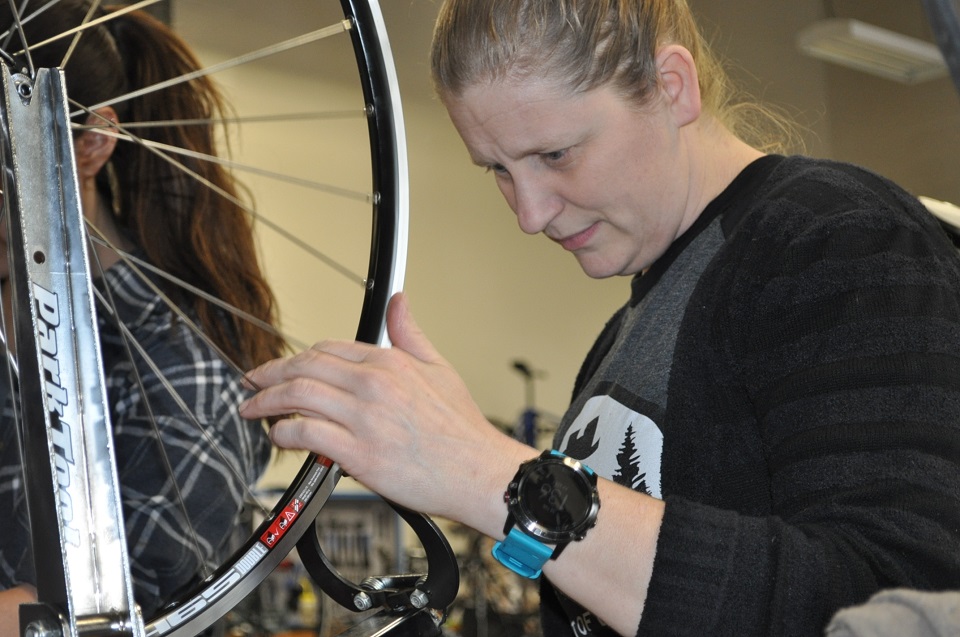 BV: Any last thoughts?
JW: …Study when you get home. Keep your skills sharp. Not just the bicycle service skills, but the interpersonal communications, the shop operations, and improved customer experiences. A great mechanic is a valuable resource. A loved mechanic has excellent skills, both with service and communication. Approaching every bicycle repair opportunity with the customer's goals in mind and coming from a place of customer service first, paired with fine mechanical skills, is highly valued and appreciated. Your customers, manager, and shop owner will find that to be the greatest combination.
"Arrive with an objective for your learning while remaining open to
the possibilities and new information. What you learn from the instructors
is only part of the value of the scholarship program.
What you learn from your peers is just as important."