Every UBI faculty member has years of bike industry experience and was chosen for their extensive backgrounds in mechanics, frame building, shop operations, and other industry endeavors. In fact, UBI employees have spent a combined total of nearly 200 years in the bicycle industry! Their teaching style creates a fun and creative learning environment which stimulates the mind and allows easy comprehension of each mechanical procedure.
The size of our faculty roster means that UBI has the best student-teacher ratio in the industry. In our mechanics classes, our student-to-teacher ratio is no less than 6 to 1.
Ron Sutphin
PRESIDENT
Ron Sutphin, president of UBI, has been working professionally in the bicycle industry since 1978. He spent several years as a retail bicycle shop manager and a custom bicycle frame builder and has been a UBI instructor since the school was founded in 1981. His skills provide a background that gives a perspective few instructors can match. Ron's easily understood style of teaching makes learning bicycle repair easy and enjoyable. Ron enjoys metal fabrication in his home shop, family time, camping, and motorcycles in his spare time.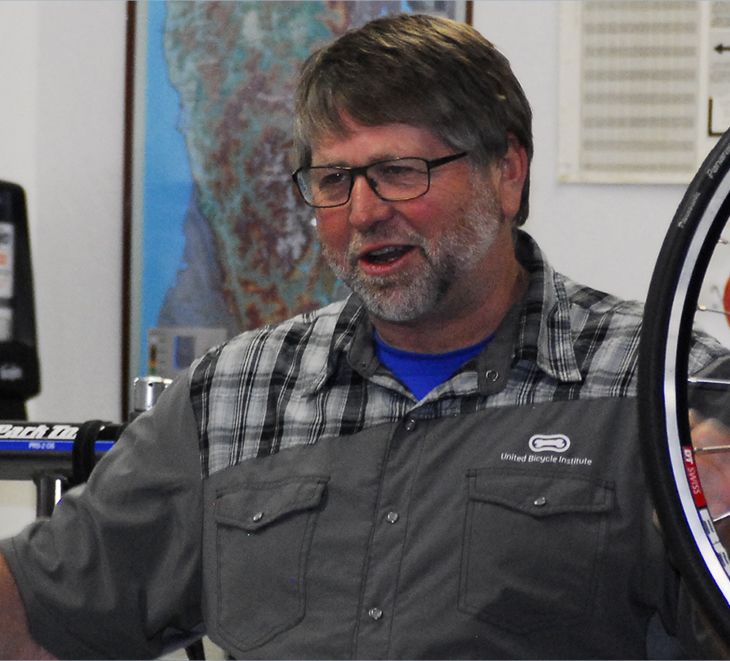 Mike Mantione
FACULTY
Mike Mantione started in the bicycle industry as a bicycle mechanic in Colorado in 1991. He has also worked with Magura USA and for Bosch E-Bike Systems. Before coming to UBI, he was an instructor at Barnett Bicycle Institute / U of Q before joining the team. He strives to demystify bicycle repair and service and make the industry more welcoming and inclusive. 
In his spare time Mike enjoys mountain biking and "walking" his dog Bosley on his Onewheel™ around Ashland.  Mike is also an avid street and dirt motorcycle rider.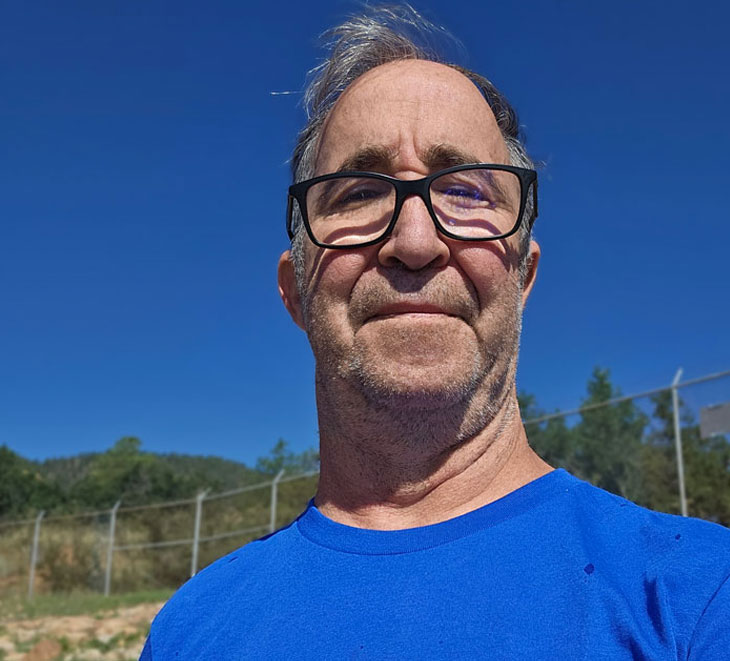 Peter Barson
FACULTY
Peter Barson entered the bike industry as a midlife career change. After working at destination hotels for most of his life, he attended UBI and opened a service orientated family bike shop in suburban Chicago. He has also worked at an online-only shop, a boutique road and tri shop, for a multi-state bike chain, for a legacy accessory brand, among others. He strives to bring some of his guest-focused hospitality training to the bike world, hoping to make it a more friendly, diverse, and inviting place for folks wanting to learn more about bikes.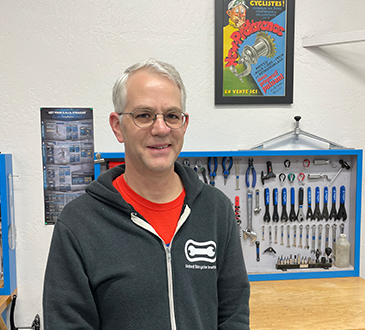 Zach Wood
FACULTY
Zach Wood grew up riding and working as a mechanic in the midwest and his passion for all things cycling guided him through a bachelors degree in environmental conservation and GIS. Over the years he has had the pleasure of being a mechanic, service manager, and general manager at several bike shops in Utah and Colorado, all the while spending as much free time riding and adventuring in the mountains as possible. His favorite riding partners are his wife and son.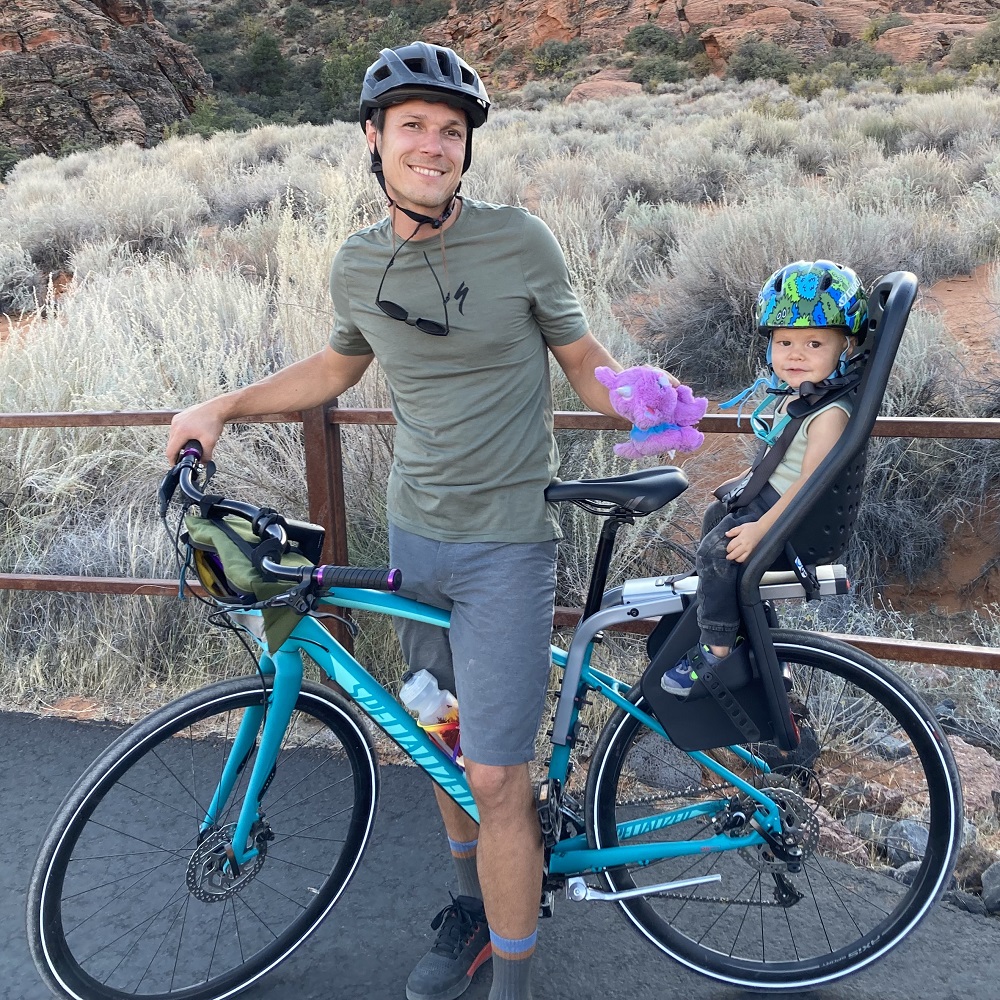 Jeff Menown
Jeff Menown is a Northwestern native, hailing from Seattle. He has lived and worked all over the USA in many roles throughout the cycling industry since 1989. His favorite is teaching at UBI — of course! Jeff has worked at large-scale manufacturers such as Litespeed, Merlin, Quintana Roo, and Giant; as well as specialty suspension companies like Halson Designs and Fox Racing Shox. When he isn't teaching at UBI, Jeff rides bicycles and motorcycles and likes to spends time with his daughter. At the end of the work week, he loves getting into the mountains to reset and get ready for another week of eager students.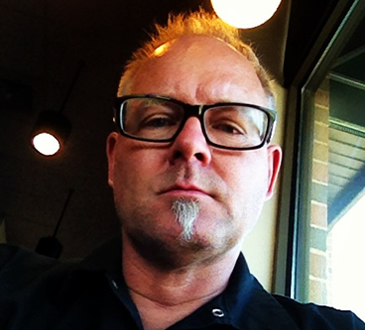 Denise Sutphin
Denise Sutphin was raised in Ashland, Oregon and grew up riding bikes with her brothers all over town. She started working in the bicycle industry starting in the 1980's at United Bicycle Supply. She currently oversees the administrative side of UBI. Denise loves to ride her bikes, hike, camp, travel, and spend time with her husband and two adult children.