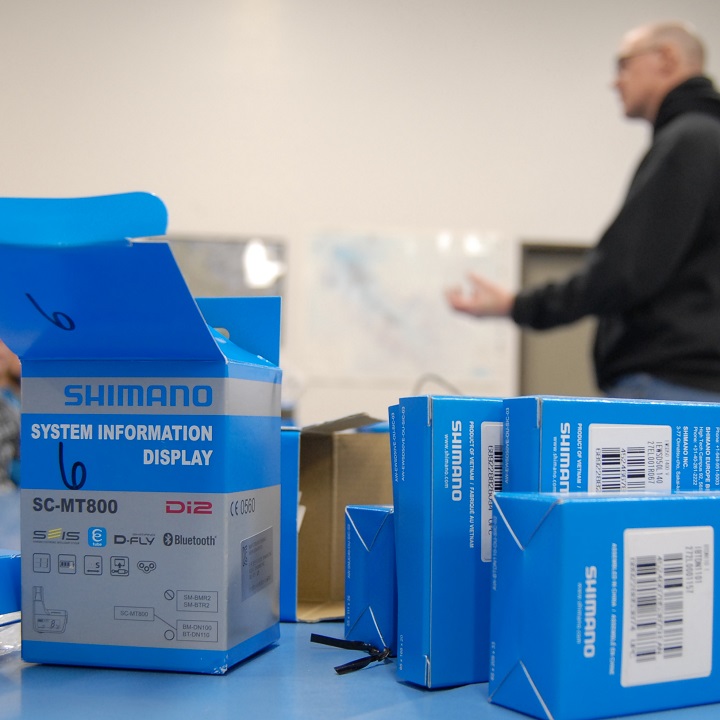 1. Continue Learning That New New
E-bikes are on the rise, new suspension trends consistently surprise the industry with new ideas (and new tools to work on said ideas) and new rad gear is always popping up. Good thing we have the Continuing Education Seminars to continually update you on the latest and greatest.
2. Because Ashland
To put it bluntly: Ashland is a cyclist's dream; miles of bike path, single track terrain, abundant bike lanes, and like-minded bicycle enthusiasts. Plus, Ashland has Gold status as a Bicycle Friendly Community from the League of American Bicyclists. Check out the local races, trails, paths, and shops year-round, many are listed below.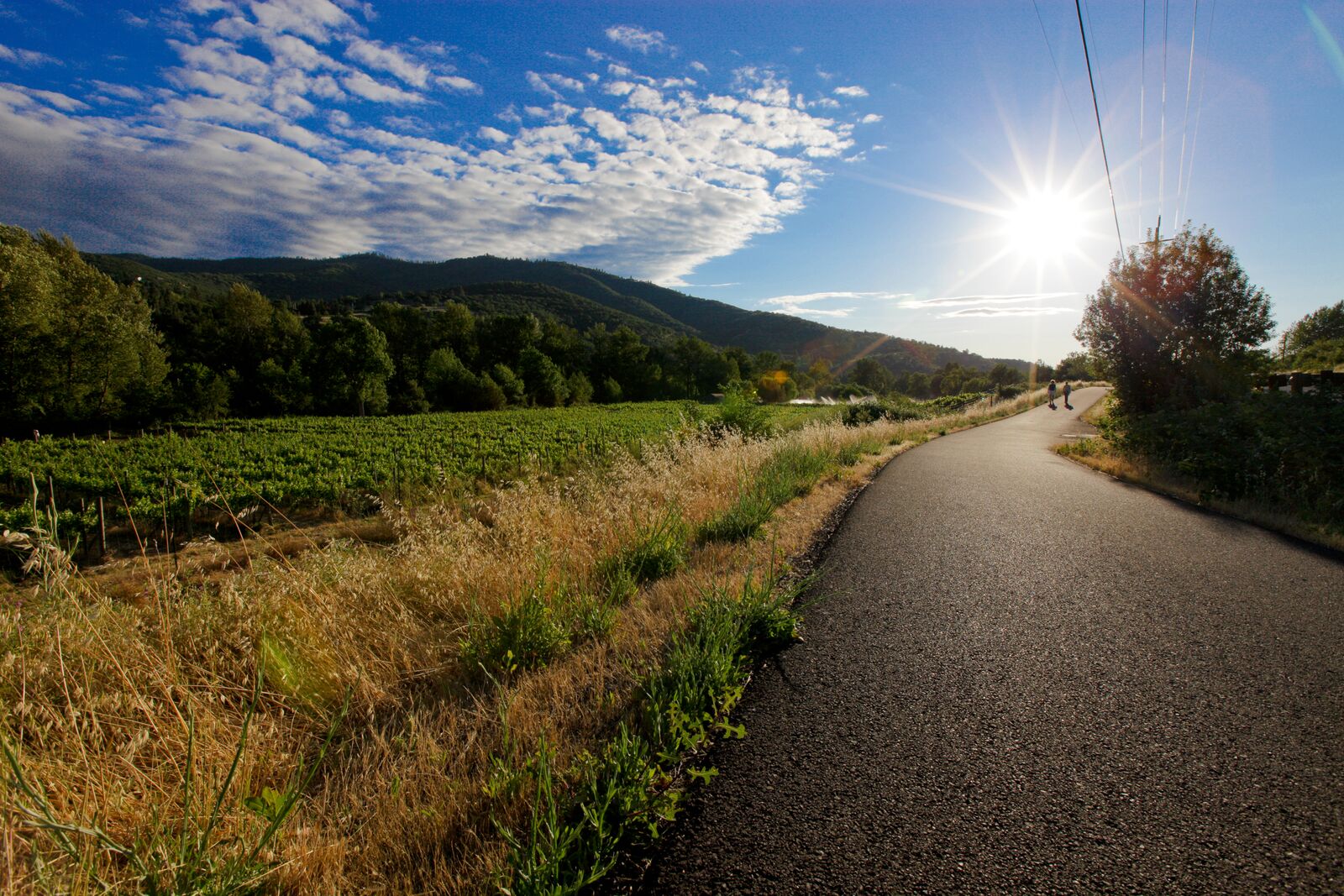 3. The 2020 Oregon Shakespeare Festival Season
It's lookin' good, folks. Check out the 2020 OSF plays at our downtown's world-renowned theater (about a mile from campus), and stop by the free Green Shows throughout the summer.
4. Specialize Your Skillset
For those looking to continue their education, and add a niche offering to their labor menu, we offer advanced certificates with our DT Swiss Advanced Wheel Builder Seminar and Suspension Technician Seminar.
5. You Need a New Suspension Fork
Can you believe that our Fox Master Class INCLUDES the price of a brand new, 2020 Fox fork?! And that the class is cheaper than buying these forks retail? And on top of that, we'll help you learn how to disassemble, re-assemble, and keep it working like brand new for the life of the fork.
6. Because You've Won A 2020 QBP Bike Scholarship – CONGRATS!
In February, we'll welcome this year's cohort of 16 QBP Bike Mechanic Scholarship recipients for our 2-week Professional Repair and Shop Operation course. We're looking forward to meeting you all soon!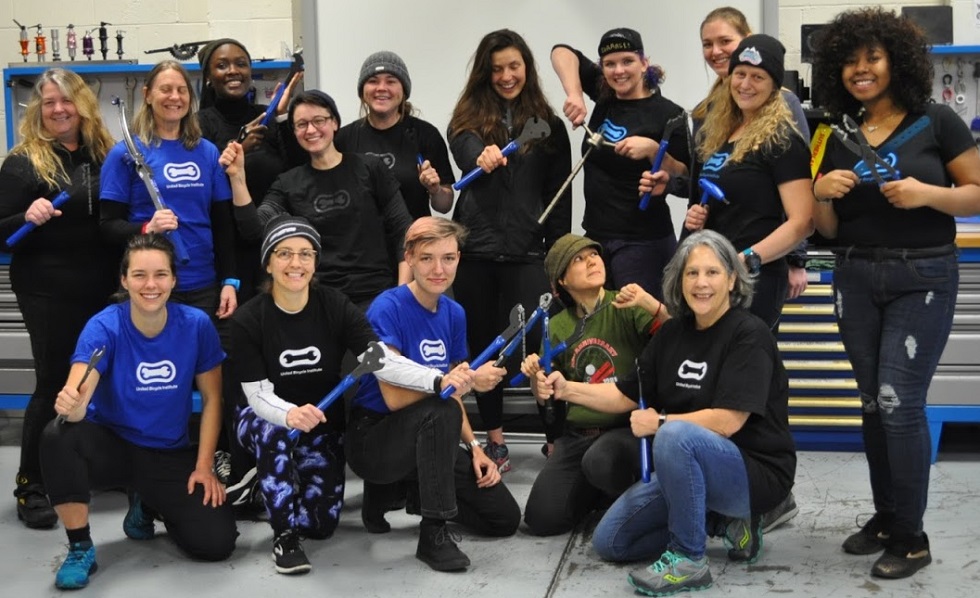 7. Ashland Mountain Adventures (AMA)
Bill and Sue at Ashland Mountain Adventures are two of the faces responsible for maintaining and building Ashland trails, in partnership with the Ashland Woodlands and Trails Associationand the RVMBA. In your downtime, hitch a van ride with AMA to Mt. Ashland and sail down the slopes back into town.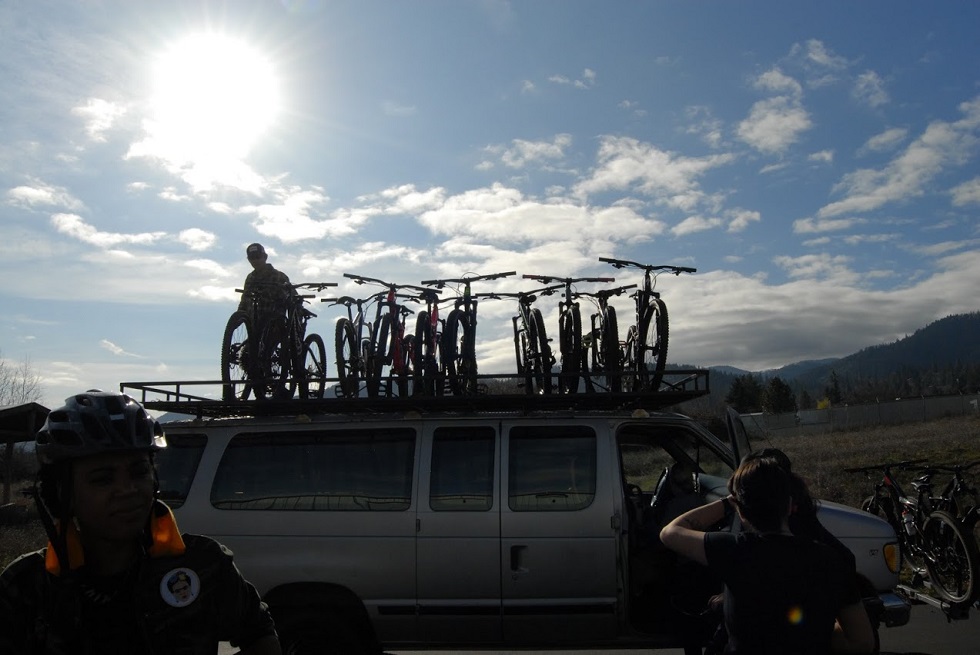 8. Ride the Rim 2020 at Crater Lake
It's the deepest lake in North America AND you can bike around the rim (approx. 33 miles). Sign up for Ride the Rim in September, and you'll even get grub, aid stations, and shuttle service along the way. An opportunity not to be missed!
9. The Food Festivals
Ashland is home to 100+ restaurants, two seasonal local growers markets (as well as an artisans market), chocolatiers, several craft breweries and wineries, the famous Rogue Creamery, and several food-focused festivals, like the Medford Oktoberfest (September), Ashland Culinary Fest (November) and Oregon Chocolate Festival (March). Need we say more?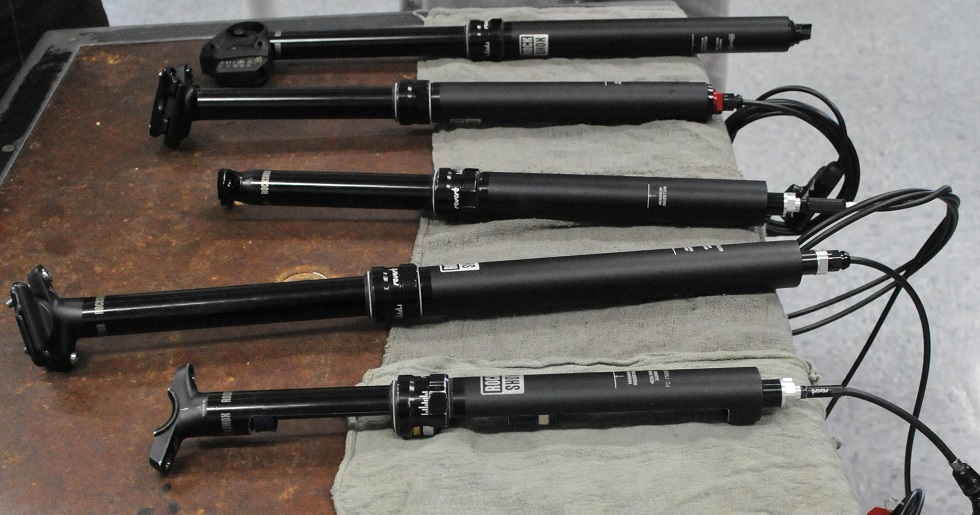 10. Dropper Post Class, What?!
You heard us. Get ready to overhaul your Rockshox Reverb yourself, without waiting two weeks to send it back to Rockshox. Check out the new classes we added to our Continuing Education Seminars to bring it to a full week at UBI (then take a weekend to go shred our trails – see #17 and combine for extra credit).

11. Surf That Pow!
Mt. Ashland has a few lifts and rad routes down the mountain in the wintertime; and this year is turning out great for boarding or skiing. They also have night festivities, from night skiing/boarding to parties and music events. Check out the Mt. Ashland Ski Area website for event listings.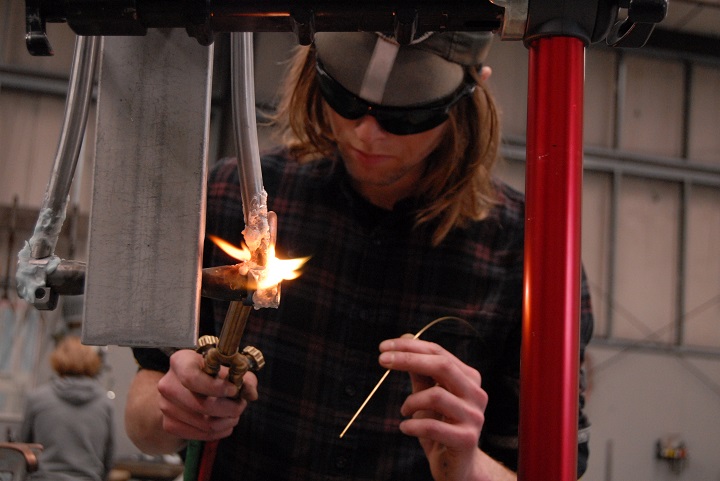 12. Play With Fire
Who doesn't have a little pyromaniac in them? Get giddy with one of our brazing courses. No previous experience necessary, and you get to take home your completed custom bike frame. Handmade by you.
13. The Siskiyou Challenge
It just so happens that one of our Intro to Bicycle Maintenance courses wraps up right before the Siskiyou Challenge in Ashland, April 25th. Spend a week learning the ins-and-outs of beginner bike maintenance, and then take your skills on the road and trails with this annual six-sport local relay (enter solo, or wrangle your fellow classmates for a team).
14. The Deer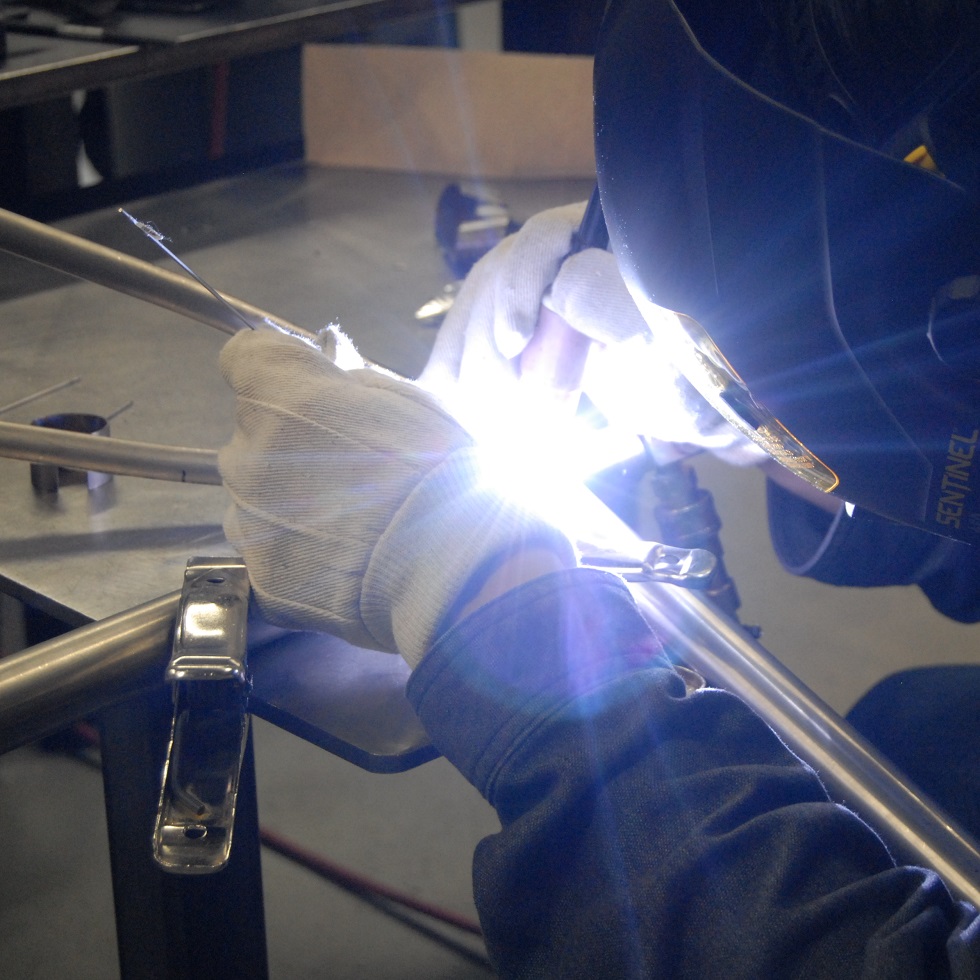 Either you love 'em or you can't stand 'em, but they're here. Outside UBI. Every. Day.
15. Play With Lightning
You thought fire was pretty cool? Well how about a little Zeus-action? Both our TIG welded Steel and TIG Welded Titanium courses have got your fix for arc welding. Again, no experience necessary, just bring your god-like enthusiasm for bicycles.
16. Use Your VA Benefits
We could get into the nitty gritty of our credentials, but suffice to say that we are approved to accept VA Benefits; including both Post 9/11 G.I. Bill© and Vocational Rehab. We have two VA approved programs: Bicycle Mechanics and Bicycle Frame Building.These classes are a great way to kickstart your career in the bike industry and/or learn the ins and outs of your bike.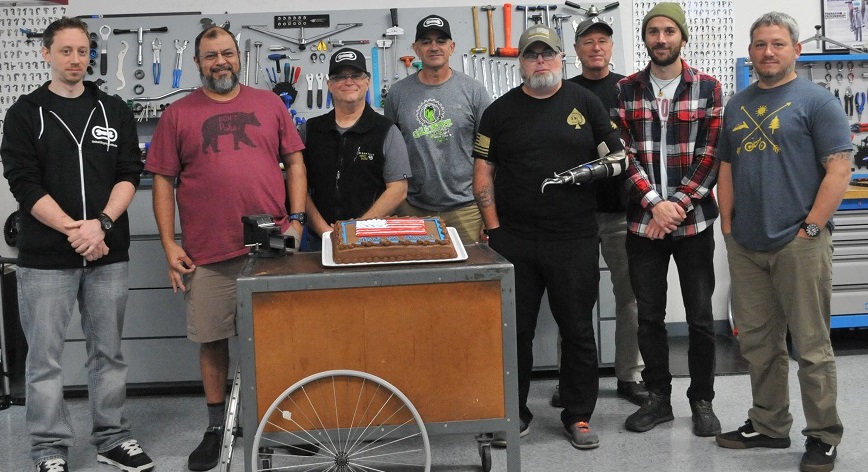 17. The Ashland Watershed Trail System
A mountain biking destination for sure. Ride 28 distinct trails, over 47 miles, with 15,000 feet of descent. Check out instructor Rich Bernoulli's stoke on his Lunch Ride elsewhere on our blog. Or check it out on MTB Project or Trailforks.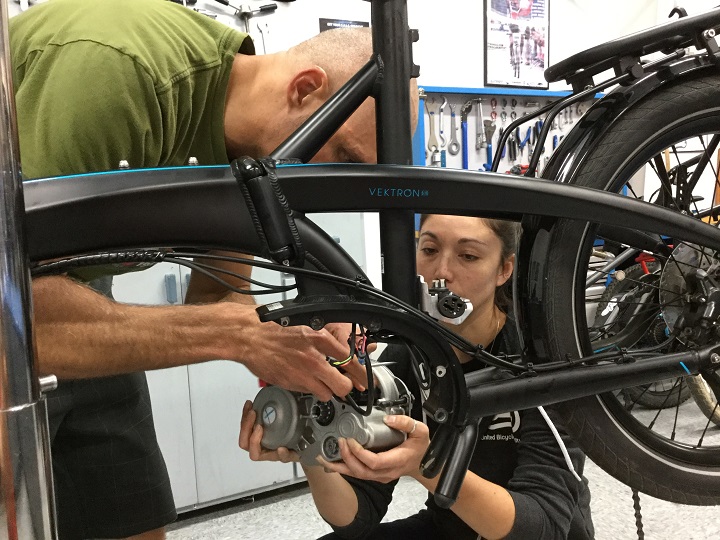 18. You Need Your Bosch Re-Cert To Keep Selling E-Bikes
Did you know that your Bosch certification needs to be re-upped every 15 months? You do now! Get re-certified with our new Bosch Level 1+2 class to hear about the new tech and work on it, while you take advantage of all of the other amazing things that Southern Oregon has to offer.
19. Prep for Your Next Bike-cation
Want to get away for a cycling vacay this year? Do a group ride like Cycle Oregon, solo it on the Cascade Siskiyou Scenic Bikeway, try your muscles at the Mt Ashland Hill Climb, unseat your instructor as Number One at the California Enduro race series, see the Jedidiah Smith Coastal Redwoods, or just getting away with your two wheels in-tow with all the beauty that Southern Oregon has to offer; that flat tire, rusty chain, or fussy derailleur doesn't have to get you down. Come to bike school and let us teach you how to work on your own bike.
20. There's No Time Like the Present
If you've been thinking about expanding your bike tech knowledge, now's a great time. We're telling you, the camaraderie, support, atmosphere you'll find in the classroom can't be beat. Everyone's here to learn, have fun, and lend a hand. So go ahead – make it your 2020 resolution to carpe diem and join us for bike school at UBI!